The New House by Tess Stimson
⭐️⭐️⭐️⭐️1/2
.ePUB, 376 pages
Expected Publication: 4 Aug 2022
By: Avon
Amazon | GoodreadsAbout The Book:
Three couples. Three houses. One home to die for…Stacey and Felix are the glamorous owners of the stylish, modern Glass House, with its pool and floor-to-ceiling windows. Now they're downsizing, but Stacey can't sell to just anyone. She needs the right buyer, who will keep her secrets. Millie and Tom have always imagined living in the Glass House. Now it's for sale. With property prices booming, if they can sell quickly, it could be theirs. But are the house and its charming owners all they seem? Harper and Kyle are moving up in the world. They need a new house, in the right school district, to give their children the start in life they never had. Millie and Tom's is perfect. It'll take every penny they have, and more, but it'll be worth it. Won't it? When one of the sales falls through, how far will someone go to get everything they've always wanted?
My Review:
Maybe moving to a new house will give us all a new start.
I know I'm pinning too much on the idea, but what else do I have?
I have enjoyed two other books by this author. Both
One in Three
and
Stolen
were five-star reads for me and The New House does not disappoint. This was such a fun read, it is very fast-paced and never lets up. This is how you write a psychological thriller.
The story is told from three points of view, Stacey, Tom, and Millie but we also have excerpts from a podcast entitled SET Talks, Psychologies Stories. The more you read of the book the crazier it gets, but in a fun, popcorn thriller kind of way and I loved it. I didn't know who the secret psycho was until almost the very end. There are a few twists you won't see coming and all three women are delectably evil.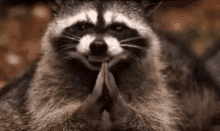 The story is very suspensefully written and the tension had me on the edge of my seat. This story of three homebuyers is utterly unique and I read it in two sittings because I had to know what happens next. Strap in for a wild and crazy ride. You won't be disappointed.
My Reviews Can Also Be Found On: