Dark Hollows by Steve Frech
☆☆☆1/2
ebook, 224 pages
Expected publication: September 1st 2020 by HarperCollins Publishers and HQ Digital
About the Book:
Jacob Reese enjoys the quiet life, running a coffee shop and renting out his cottage in The Hollows, Vermont. But the calm is shattered when a woman who looks eerily similar to his ex-girlfriend Laura turns up to stay in the cottage, and leaves a mysterious note in the guest book. Now Jacob's seeing Laura everywhere—a glimpse of her face across the street, her music box left outside his house, a gift he gave her years before hanging from the trees. But it can't be Laura. Because Laura's dead. Someone knows Jacob's secret—what really happened the night Laura died—and they're out for revenge.
Dark Hollows is a spooky, atmospheric, Gothic thriller full of suspense. I love mysteries set in old, creepy houses, so I was very excited to read Dark Hollows. I enjoyed this book immensely, even though I guessed some of the twists. It still unnerved me and made my heart race. I would recommend this book to anyone who likes Gothic vibes and mysteries.
This was a relatively short book, with long chapters and I think that helped the suspense factor. The cover is amazing and it helped me to picture the events taking place as I read. I loved the format of the book as well, how the before and after were in the same chapter and just seamlessly wove from one to other with a single word...nicely played Mr. Frech!
This would make a great Halloween read.
There was one scene that had certain **Creepshow vibes...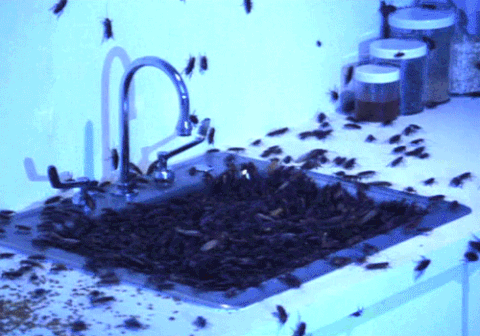 **(Creepshow is a 1982 movie by the master himself Stephen King and directed by the amazing George A. Romero.)
Thank you NetGalley, Steve Frech, HarperCollins Publishers and HQ Digital for the opportunity to read this book in exchange for an impartial review; all opinions are my own.
#DarkHollows #NetGalley