Such a Pretty Girl by T. Greenwood
About The Book:
Living peacefully in Vermont, Ryan Flannigan is shocked when a text from her oldest friend alerts her to a devastating news item. A controversial photo of her as a pre-teen has been found in the possession of a wealthy investor recently revealed as a pedophile and a sex trafficker—with an inscription to him from Ryan's mother on the back. Memories crowd in, providing their own distinctive pictures of her mother Fiona, an aspiring actress, and their move to the West Village in 1976. Amid the city's gritty kaleidoscope of wealth and poverty, high art, and sleazy strip clubs, Ryan is discovered and thrust into the spotlight as a promising young actress with a woman's face and a child's body. Suddenly, the safety and comfort Ryan longs for is replaced by auditions, paparazzi, and the hungry eyes of men of all ages. Forced to reexamine her childhood, Ryan begins to untangle her young fears and her mother's ambitions, and the role each played in the fraught blackout summer of 1977. Even with her movie career long behind her, Ryan and Fiona are suddenly the object of uncomfortable speculation—and Fiona demands Ryan's support. To put the past to rest, Ryan will need to face the painful truth of their relationship, and the night when everything changed.
My Review:
I thought about everything they didn't know.
That I could never tell them.
I couldn't help but think of Brooke Shields in Pretty Baby and of course, I remember those Loves Baby Soft adverts from the 70s'. They were creepy then and they are creepy now.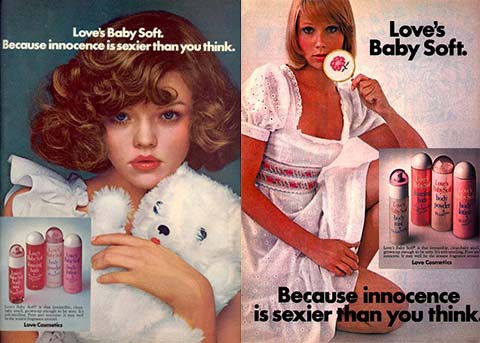 The book is also reminiscent of the Jeffery Epstein scandal, but this story focuses more on the mother/daughter relationship than the scandal itself and that's what I enjoyed most about it. The mother in this story is bad, really bad. She is negligent, a narcissist, selfish, self-centered, and exploits her daughter in many ways, she was an awful stage mother too. I am sad to say she reminded me of my own mother, who was selfish as well, just in a different way and she never exploited me. It was a tough subject to read about but things like this happen every day. I enjoyed the two timelines that are narrated by our main character, Ryan. She was one tough cookie and became the type of mother her own wasn't.
This was such a thought-provoking read with an excellent plot that takes on the #metoo movement in a unique way. The characters weren't always likable they were definitely interesting and very real, I actually felt their raw emotions.
Disclosure:
Many thanks to NetGalley, T. Greenwood, and Kensington Books for the giving of the ARC.
#SuchaPrettyGirl #NetGalley
My Reviews Can Also Be Found On: