The Golden Girls' Getaway by Judy Leigh
☆☆☆☆
.ePUB, 324 pages
Expected Publication: 07 Dec 2021
By Boldwood Books
About The Book:
It has been a long and lonely year for neighbours Vivienne, Mary and Gwen. All ladies of a 'certain age', their lockdown experience has left them feeling isolated and alone. They are in desperate need of a change. Things start to look up however, when Gwen comes up with a plan to get them out of London by borrowing a motorhome. In no time at all the ladies are on the road – away from the city, away from their own four walls, and away from their worries. The British countryside has never looked more beautiful. As they travel from Stonehenge to Dartmoor, from the Devon and Cornish coasts to the Yorkshire moors, gradually the years fall back, and the three friends start to imagine new futures with no limitations. And as their journey continues and their friendships deepen, and while the seaside views turn into glorious mountains and moors, Mary, Vivienne and Gwen learn to smile again, to laugh again, and maybe even to love again. Now they can believe that the best is still to come.
My Review:
Three friends and neighbours, all in their twilight years, set out on a roadtrip in a borrowed motorhome. The whole time I was reading this book this meme kept going through my head...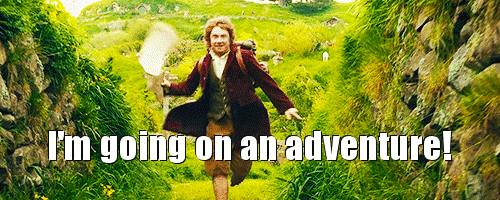 With mirth and laughter let old wrinkles come.
This book was such a hoot. Don't get me wrong we deal with a lot of issues in this story. Ageism, mental health, physical health and COVID to name but a few. But Judy Leigh manages to do it with warmth, sensitivity and a sense of humour.
That's the joy of coming away on holiday.
It gives one the opportunity to reset, to think and re-evaluate everything.
The ladies in this book are much older than me but I could still relate. I laughed with them...not at them and I felt their pain. I have an empty nest and with COVID restrictions the loneliness was real. These three ladies were very fortunate to have each other. This was my first book by this author but she has a whole catalogue for me to read and I look forward to that. I really enjoyed this one.
Disclosure:
With many thanks to NetGalley, Judy Leigh and Boldwood Books for the giving of the ARC.
#TheGoldenGirlsGetaway #NetGalley