Before the Crown by Flora Harding
☆☆☆☆
ebook, 275 pages
Expected publication: December 10th 2020 by HarperCollins Publishers Australia-One More Chapter
About the Book:
Windsor Castle, 1943...As war rages across the world, Princess Elizabeth comes face to face with the dashing naval officer she first met in London nine years before. One of the youngest first lieutenants in the Royal Navy, Philip represents everything she has always been taught to avoid. Instability. Audacity. Adventure. But when the king learns of their relationship, the suitability of the foreign prince is questioned by all at court. He is the risk she has never been allowed to take. The risk not even the shadow of the crown will stop her from taking…Step through the palace gates and discover a captivating historical novel of royal secrets and forbidden love exploring the tempestuous courtship between Princess Elizabeth and Prince Philip in the wake of WWII.
A Love Story For The Ages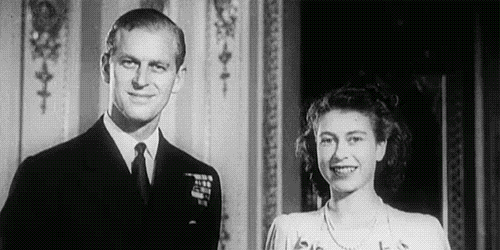 This book had me gripped. Flora Harding brings both the plot and the characters together she captures a time and place with such exquisite detail. Historical fiction fans and royal watchers, behold this book. Ms. Harding has woven a story about pre and post-war time England when times were terribly dismal – think rationing, jobs were grueling and often served only to make ends meet, if that, and life was just hard. But then Princess Elizabeth's upcoming royal wedding was soon to take place and all of London was a buzz.
Seventy-Three Years Come November 20, 2020.
What a splendid book. The cover is gorgeous, the story fascinating. I loved learning about the background of this strong relationship, it is a fascinating tale. I waited a long time to get my hands on this book and it was worth every impatient minute I experienced. A magnificent story unfolds of friendship, romance, family, and the ties that bind.
Thank you NetGalley, Flora Harding and HarperCollins Publishers Australia-One More Chapter for the opportunity to read this book in exchange for an impartial review; all opinions are my own.
#BeforetheCrown #NetGalley